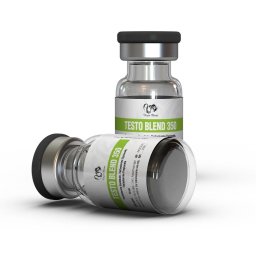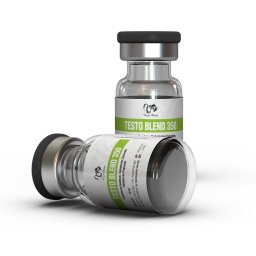 ALL PRODUCTS
Testo Blend 350
For Intramuscular Injection
Composition:
- Testosterone Propionate 50 mg
- Testosterone Cypionate 100 mg
- Testosterone Enanthate 200 mg
Mixed Dosage: 350 mg/1 mL
Unit: 10 mL Multidose Vial
Manufactured by Dragon Pharma
Warning! High dosed gear, can cause pain and reaction at the injection site!`
Warm high concentration 350 mg<
before administration
in order to avoid high levels of PIP
and massage afterward.
Testo Blend 350 Detailed
Name: Testo Blend 350
Other common names and terms: Sustaxyl, Andropen, Induject, Omnis, Omnadren, Sustanon, Sustrone, Pharma Sust, Estandron, Hexadex, Sustamed, Testosteron Mix, Gonadon, Pentadex,Super-Test
Active Life: 7-8 Days
Drug Class: Injectable Anabolic Androgenic Steroid
Detection Time: 3 Months
Chemical Structure: -
Common Doses: 250 mg/week
Blood pressure: Perhaps
Acne: Yes
Water retention: Yes
Aromatisation: Yes
Liver toxicity: No
Decrease HPTA function: High
Testo Blend 350, crafted by Dragon Pharma, is a potent testosterone blend encapsulating three esters in a 10 mL vial. Each milliliter comprises testosterone propionate (50 mg), testosterone cypionate (100 mg), and testosterone enanthate (200 mg). This combination provides a comprehensive spectrum of testosterone release, offering both immediate and sustained anabolic effects.
Main Effects
The distinct esters in Testo Blend 350 orchestrate a cascade of physiological responses. Testosterone propionate ensures a rapid onset, while cypionate and enanthate contribute to a prolonged release. This amalgamation heightens protein synthesis, nitrogen retention, and erythropoiesis, fostering accelerated muscle growth, increased stamina, and improved recovery.
The androgenic effects promote enhanced strength and performance, while the anabolic effects contribute to a positive nitrogen balance and augmented muscle tissue preservation. You can buy Testo Blend 350 in the USA at our online British Dragon Pharma store.
Testo Blend 350 Cycle
Testo Blend 350 is a versatile choice in bodybuilding, often employed in both bulking and cutting cycles. For a bulking cycle, a dosage of 300-800 mg per week is common, administered in two or more injections due to the varied ester lengths. Advanced users might extend the cycle to 12-16 weeks for optimal results. Stacking Testo Blend 350 with compounds like Deca 300 or Dianabol in a bulking cycle can amplify muscle gains.
In a cutting cycle, it can be combined with compounds like Trenbolone or Anavar to preserve lean muscle mass. Post-cycle therapy (PCT) is crucial to restore natural testosterone production.
Side Effects
While Dragon Pharma's Testo Blend 350 provides robust benefits, users may experience side effects associated with elevated testosterone levels. Androgenic effects, such as acne and increased body hair, may manifest, especially in individuals predisposed to such reactions. Estrogenic effects, including water retention and gynecomastia, might occur, necessitating the use of aromatase inhibitors. Regular monitoring of blood parameters and adherence to recommended dosages are essential to mitigate potential side effects. Consulting with a healthcare professional before usage is strongly advised.
Testo Blend 350 Lab Test Result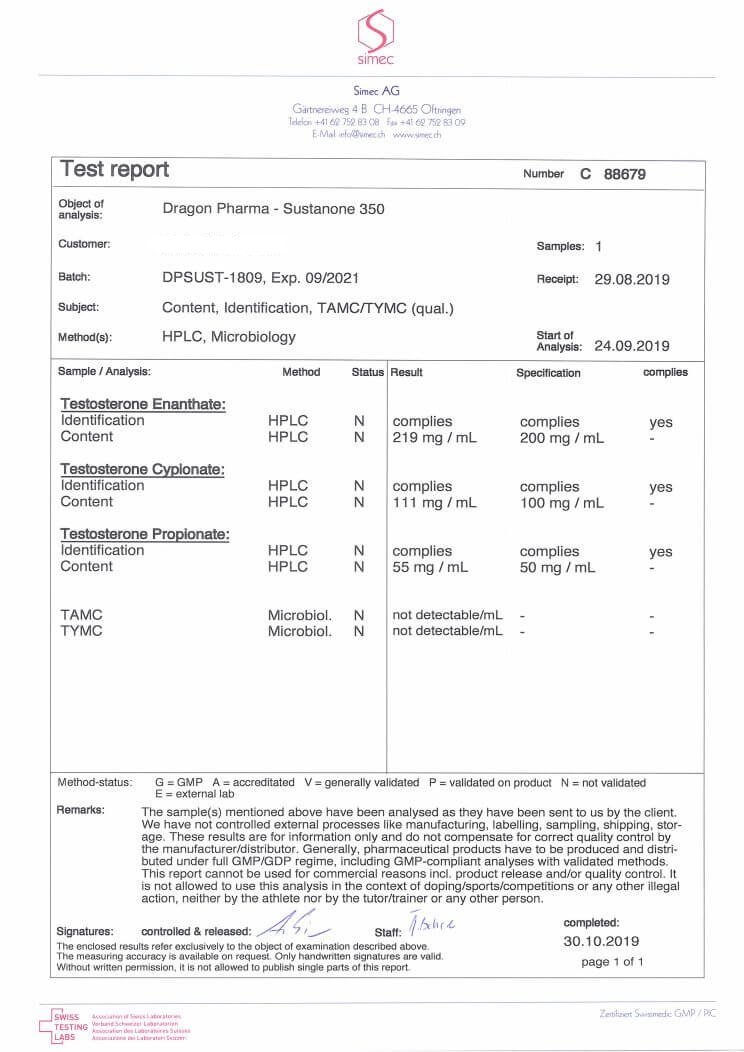 References
Testo Blend 350 Reviews
Please log in to write Testo Blend 350 review.