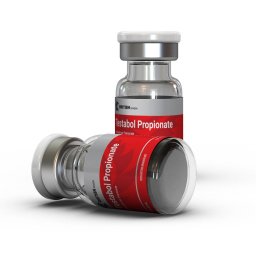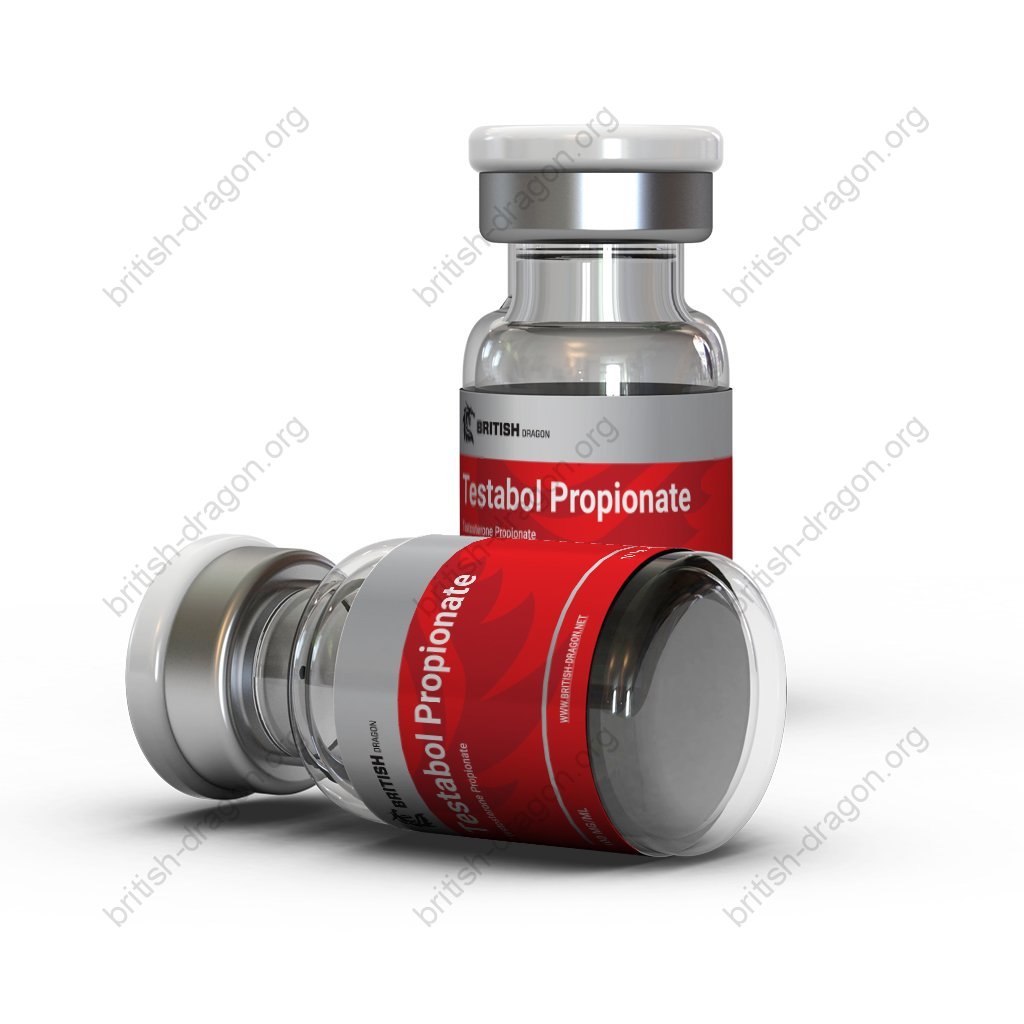 ALL PRODUCTS
Testabol Propionate
For Intramuscular Injection
Composition: Testosterone Propionate
Dosage: 100 mg/1 mL
Unit: 10 mL Multidose Vial
Manufactured by British Dragon Pharmaceuticals
Testabol Propionate Detailed
Name: Testabol Propionate
Other common names and terms: Pharma Test P, Testos-P,Testoxyl, Testoviron, Testodex, Viromone, Testpronate, Testoprogen, Testosterona, TestoRapid, TestoPro, Propionat, Prop, Propioplex, Testovis, Propitrex, Anatest, TestP, Test Prop, Propionate, Viro-Prop, Virormone
Active Life: 1-1.5 Days
Drug Class: Androgen; Anabolic Steroid; Androgen Ester
Detection Time: 2 Weeks
Chemical Structure: (17ОІ)-3-Oxoandrost-4-en-17-yl propanoate
Common Doses: 300-700 mg/week
Blood pressure: No
Acne: Yes
Water retention: Low
Aromatisation: Yes
Liver toxicity: No
Decrease HPTA function: Severe
This highly effective steroid is a testosterone ester with a half-life of about 48 hours. Testosterone propionate in the form of an oil solution for injections is presented on the domestic market by a renowned manufacturer British Dragon Pharma. It allows bodybuilders and athletes who are professionally involved in sports to reach many goals. Can be used by beginners. Only women are not recommended using it.
Main Effects
Unlike enanthate, cypionate and other testosterone esters, Testabol propionate has a faster activation and elimination from the body. For the rest of the characteristics, they are the same as for other testosterones.
Those who decide to buy Testabol propionate in the USA, can count on an effective increase in solid muscles with a slight muscle loss after the end of the cycle, a pronounced increase in several times of physical strength and endurance, the ability to recover well between workouts, reducing the load on one's own ligaments and joints. Another effect after the cycle of propionate and during it consists in the appearance of a beautiful and desirable muscle shape for everyone, burning unnecessary fat, painlessness of injections, reducing the load on the heart, improving the mental tone and general mood of the athlete, and such pleasant bonuses for every man as an increase libido and increased erection.
Testabol Propionate Cycle
The solo cycle for beginners involves the use of this steroid in an amount of 150 - 300 mg per week. In this case, it is possible to monitor the reaction of the body and make appropriate adjustments along the way. The effective working dosage is determined on an individual basis at the rate of 150-1000 mg per week. The duration of each cycle is determined by the athlete together with the doctor, taking into account many factors. PCT begins 3 to 4 days after the last injection. For recovery, Tamoxifen and Clomiphene are suitable. The first one cannot be used in the case of a combined cycle using an agent based on Decabol or Durabol.
Such well-known anabolics as Turanabol, Stanabol, Methanabol, Primobol, Trenabol Depot and even Testabol enanthate are normally combined with this steroidal drug. Running out a cycle in order to increase the general muscles, most often it is uses a stack with Decabol. To obtain a good anabolic background during cutting, it is advised to use oral steroids, which have a mild effect. A properly selected sports nutrition and a balanced daily diet on the cycle will help to achieve the maximum positive effect.
Side Effects
Taking this drug in excessive dosages can lead to the phenomenon of gynecomastia. Its prevention will be to use Anastrozole. Injecting too often can lead to the accumulation of unwanted water in the body, which in turn will increase normal blood pressure and affect your well-being. With proper use of British Dragon Pharma's Testabol propionate athletes manage to avoid unwanted manifestations from the body.
References
Testabol Propionate Reviews
Please log in to write Testabol Propionate review.