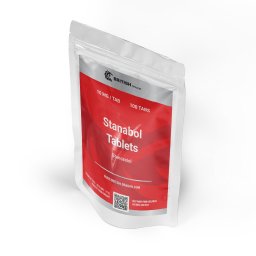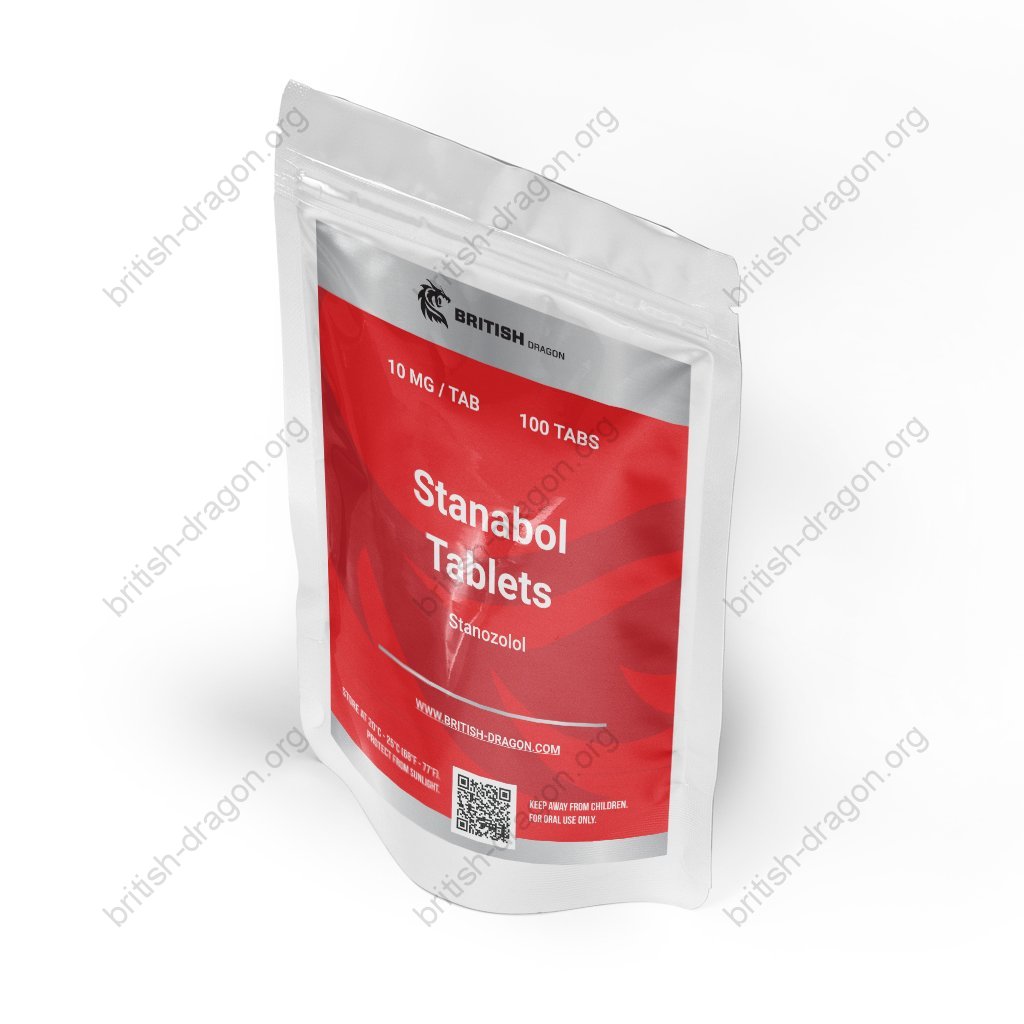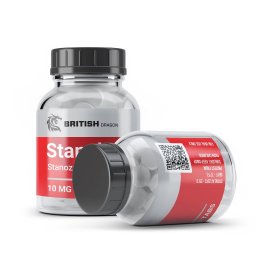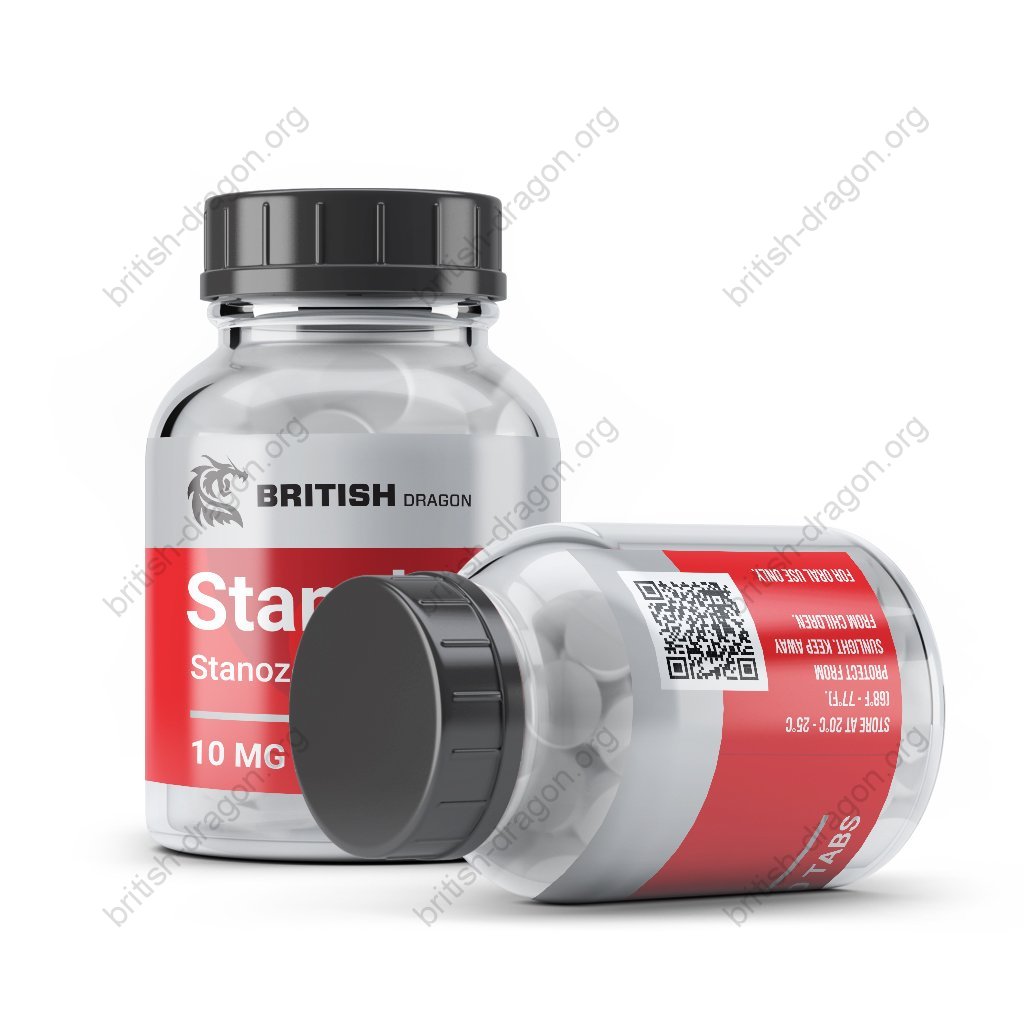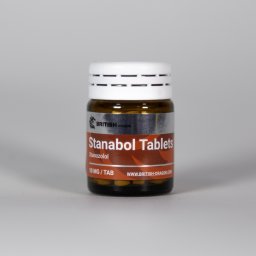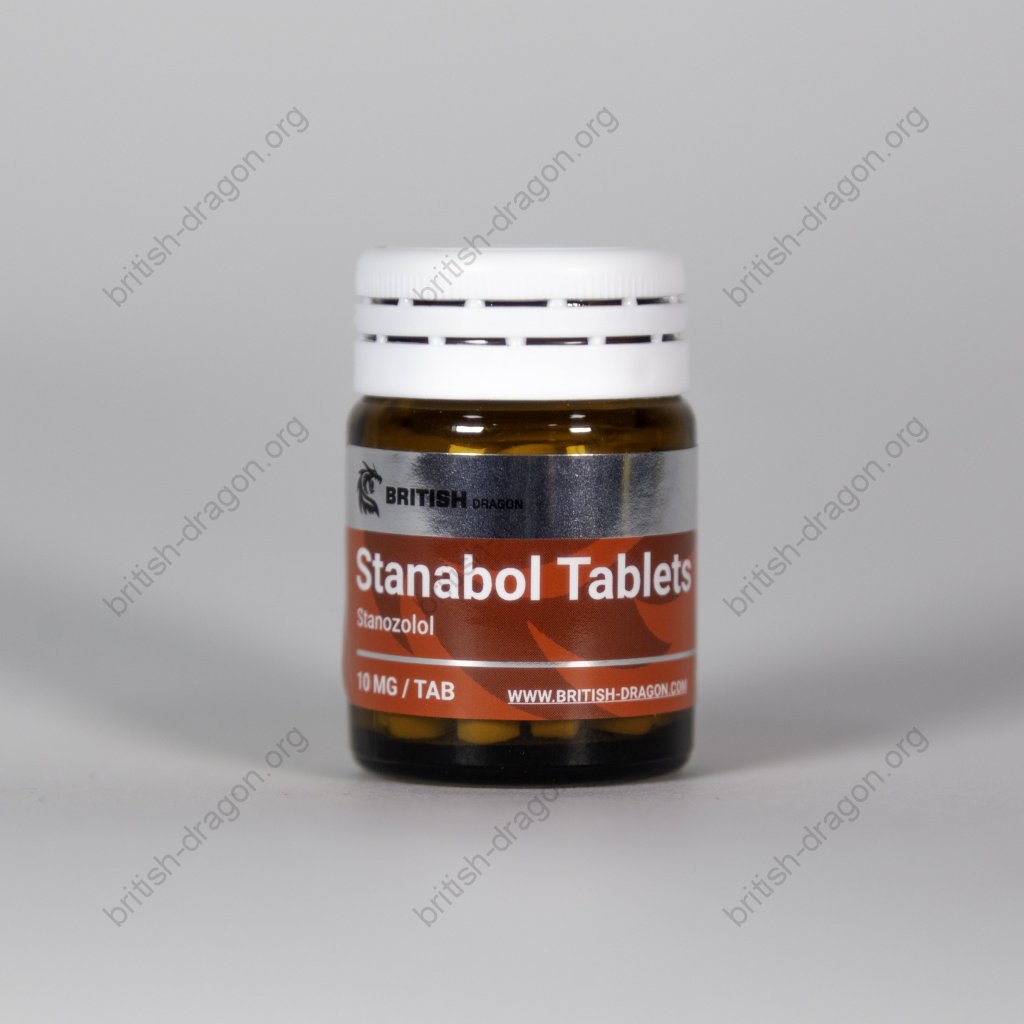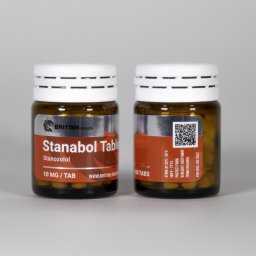 ALL PRODUCTS
Stanabol Tablets
For Oral Administration
Composition: Stanozolol
Dosage: 10 mg/tablet
Unit: 100 Tablets
Manufactured by British Dragon Pharmaceuticals
Stanabol Tablets Detailed
Name: Stanabol Tablets
Other common names and terms: Unistan Depot, Winny, Stanol, Stanoject, Neurabol, Androstanazol, Stanoxyl, Tanzol, Rexogin,Winstrol, Azolol, Stanobolic, Stano, Stanabol, Strombaject, Anasyth, Stromba, Rexobol, Stromba Tablets, Tevabolin, Stanozolols, Stanodex, Stanos, Stanotrex, Strombafort, Menabol, Winstrol Depot
Active Life: 9 Hours
Drug Class: Androgen; Anabolic Steroid
Detection Time: 2 Months
Chemical Structure: 17О±-Methyl-17ОІ-hydroxy-[5О±]-androst-2-eno[3,2-c]pyrazole
Common Doses: 10-20 mg/day
Blood pressure: Perhaps
Acne: Yes
Water retention: No
Aromatisation: No
Liver toxicity: Yes
Decrease HPTA function: None
Stanozolol has been actively used in sports for several decades. All manufacturers produce their own preparations based on this active ingredient. Stanabol, which you can buy on our website, is made by the famous British Dragon Pharma company. It is characterized primarily by its excellent quality. In addition, the price is very attractive.
Main Effects
All expected Stanabol effects after administration are similar to drugs from other manufacturers. This is quite normal, because they are based on the same ingredient. Most bodybuilders, when choosing a particular steroid, are simply guided by personal preference and, of course, cost. Using Stanozolol, you can increase not only strength, but also endurance, and also get rid of several pounds of fat. However, to get a good fat burning effect from British Dragon's Stanabol, you must adhere to an appropriate nutritional program.
It is important to remember that the Stanabol solo cycle cannot be mass-gaining. However, if it is used in conjunction with the corresponding AAS, the situation will radically change. We will talk in more detail about the rules for using this anabolic in sports.
This steroid does not possess estrogenic and progestogenic properties, which makes it impossible for the corresponding side effects to appear on its course. Since the androgenicity parameter of Stanabol is small, androgenic side effects are unlikely. It should be noted here that the risks of their development when using any pharma largely depend on genetics. A few words should be said about the potential danger of Stanozolol for the female body. We recommend that they focus on lighter anabolic steroids, the same Oxanabol, but if you have enough experience, you can also use Stanabol.
Stanabol Cycle
Women should not take more than 15 milligrams throughout the day. For men, the dosage at a similar time interval can be up to 80 milligrams. However, even 30-40 mg gives excellent results. In sports such as boxing or athletics, it is enough to use no more than 20 milligrams per day. We recommend limiting the cycle duration for 8 weeks.
Do not forget about the importance of PCT after the cycle. Experienced athletes most often use this drug as part of combined courses. We will not talk about all the possible options for such an application of Stanabol. We only note that the stack of Stanozolol, together with drugs such as Testabol Propionate, or Mastabol, can improve body constitution and increase physical performance. If you want to conduct a powerful cutting cycle, then pay attention to the Stanabol + Trenabol 100 stack. Take the tablet preparation every day at 40 mg, and inject a short Trenbolone every second day at 75-100 mg.
It has already been said above that Stanozolol improves the quality of the mass. An excellent example of such a cycle can be a combination of Stanozolol + Sustabol. The drug in tablets is used according to the scheme described above, and a mixture of testosterone esters is injected weekly at 350 milligrams.
However, one of the strongest mass-gaining combinations should be considered the Stanabol + Trinabol + Testabol Enanthate. Stanozolol in this situation allows you to minimize the muscle loss effect, and the rest of the drugs are designed to stimulate muscle growth processes. The scheme of this cycle is as follows:
Stanozolol - 40 milligrams daily.
Trinabol - 200 milligrams once a week.
Testabol Enanthate - often injected similar to the previous steroid, and the weekly dose is 500 milligrams.
These examples should be enough to understand the basic principle of combining cycles.
References
Stanabol Tablets Reviews
Please log in to write Stanabol Tablets review.