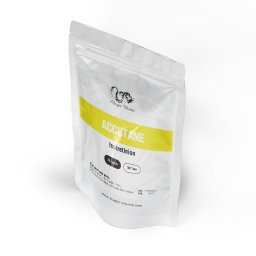 ALL PRODUCTS
Accutane
For Oral Administration
Composition: Isotretinoin
Dosage: 20 mg/tablet
Unit: 100 Tablets
Manufactured by Dragon Pharma
Accutane Detailed
Name: Accutane
Other common names and terms: Myorisan, Zenatane, Claravis, Absorica, Amnesteem, Accutane
Active Life: 10-20 Hours
Drug Class: Retinoid
Detection Time: N/A
Chemical Structure: 13-cis-retinoic acid
Common Doses: 10-40 mg/day
Blood pressure: No
Acne: No
Water retention: No
Aromatisation: No
Liver toxicity: No
Decrease HPTA function: None
Accutane, manufactured by Dragon Pharma, contains the active substance Isotretinoin at a concentration of 20 mg per tablet, with a total of 100 tablets per sachet. Isotretinoin is a potent retinoid derived from vitamin A, primarily known for its effectiveness in treating severe acne by reducing sebum production and preventing pore blockage. Beyond its dermatological applications, Accutane has gained attention for its potential impact on bodybuilding-related concerns.
Main Effects
Accutane's main effects lie in its ability to target the root causes of acne. By inhibiting sebum production and reducing inflammation, it prevents the formation of acne lesions. In bodybuilding, individuals may use Accutane to address steroid-induced acne, a common side effect of anabolic steroid use.
The compound indirectly contributes to an improved aesthetic appearance by reducing the occurrence of acne, which can be exacerbated by the use of certain performance-enhancing substances. You can buy Accutane in the USA at our online British Dragon Pharma store.
Accutane Cycle
Bodybuilders may incorporate Accutane into their regimen when dealing with steroid-induced acne. A typical cycle might involve a low to moderate dose of Accutane, such as 20 mg daily, administered over several weeks. The duration and dosage should be carefully monitored, with adjustments made based on the individual's response and severity of acne.
Accutane is not part of a traditional steroid cycle, but rather a supplementary measure to manage dermatological side effects. Adequate skincare practices and consultation with a healthcare professional are essential during its use.
Side Effects
Dragon Pharma's Accutane use is associated with potential side effects, emphasizing the importance of cautious and supervised administration. Common side effects include dry skin, lips, and eyes, as well as muscle and joint pain. More serious concerns involve liver toxicity, increased levels of blood fats, and psychiatric effects, making regular medical check-ups imperative during use. Pregnant women should avoid Accutane due to the risk of severe birth defects. Users must weigh the benefits against potential side effects, and healthcare guidance is crucial for a safe and effective Accutane regimen.
References
Please log in to write Accutane review.