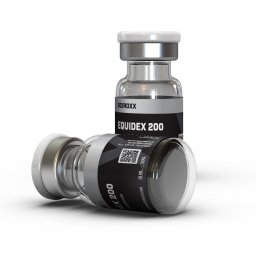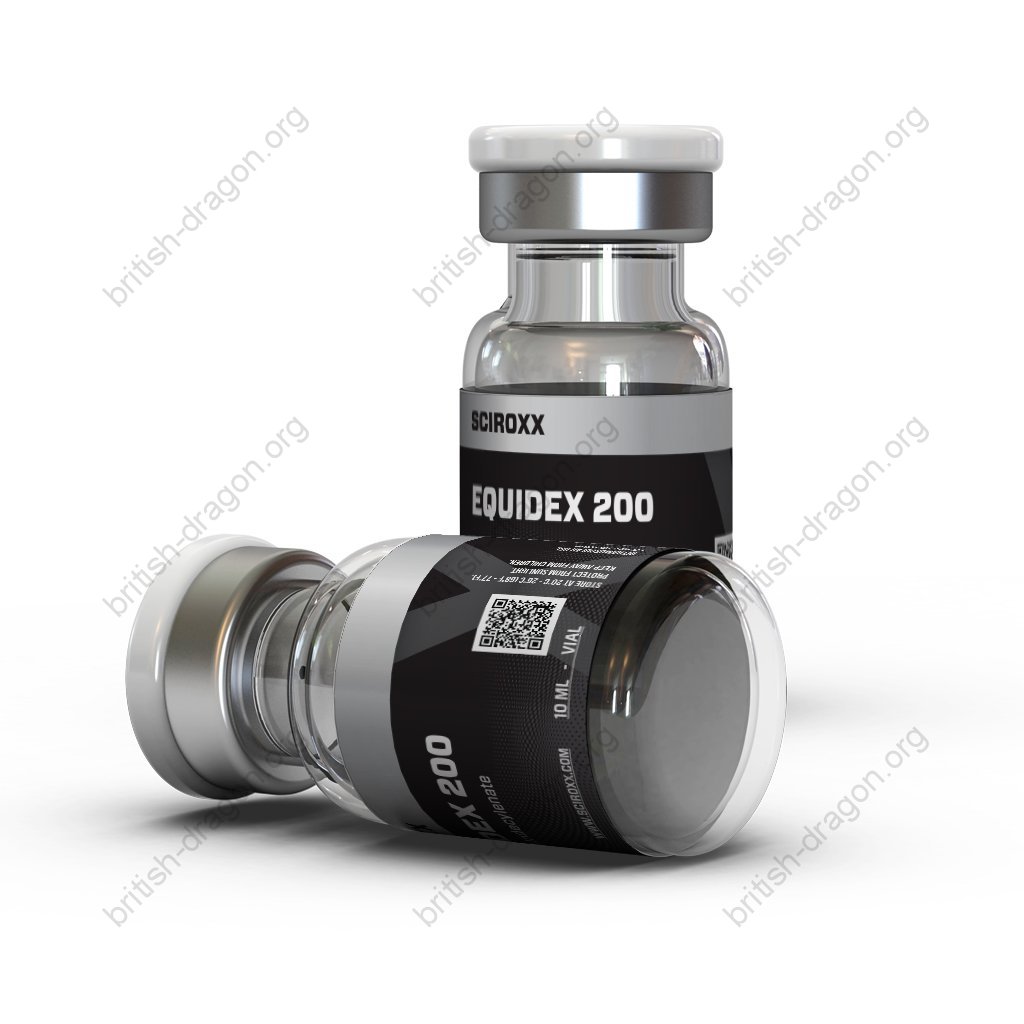 ALL PRODUCTS
Equidex 200
For Intramuscular Injection
Composition: Boldenone Undecylenate
Dosage: 200 mg/1 mL
Unit: 10 mL Multidose Vial
Manufactured by Sciroxx
Equidex 200 Detailed
Name: Equidex 200
Other common names and terms: Boldo, Boldaxyl, Boldabol, Bolden, Equipose, Pharma Bold, Boldenone 250, Boldebolin, EQ, Ganabol, Boldenon, Bolde, Equidex, Bold 200,Boldenone, Equiplex, Boldoject
Active Life: 14 Days
Drug Class: Androgen; Anabolic Steroid; Androgen Ester
Detection Time: Up to an year
Chemical Structure: (17ОІ)-3-Oxoandrosta-1,4-dien-17-yl undec-10-enoate
Common Doses: 400-1000 mg/week
Blood pressure: No
Acne: Rarely
Water retention: Low
Aromatisation: Low
Liver toxicity: Low
Decrease HPTA function: Moderate
The drug Equidex may have a lot in common with the drug Methanodex, but they both cause different effects on the body. If you were to take this drug, you would get results but compared to other steroids, with this drug your muscle build-up would be a tad bit slower. For those that undergo drug testing often, it is best for you to go without using Equipoise for a month.
Equidex Cycle
The recommended dosage should always remain within 400 to 600 mgs for men and 50 to 150 mgs for women. After a dosage of Equidex has been injected, you will not have to worry about injecting another dosage for a good while. Reason being, it has the ability to remain strong in your system for up to 14 to 16 weeks.
References
Please log in to write Equidex 200 review.