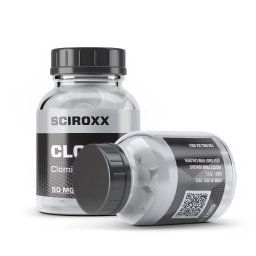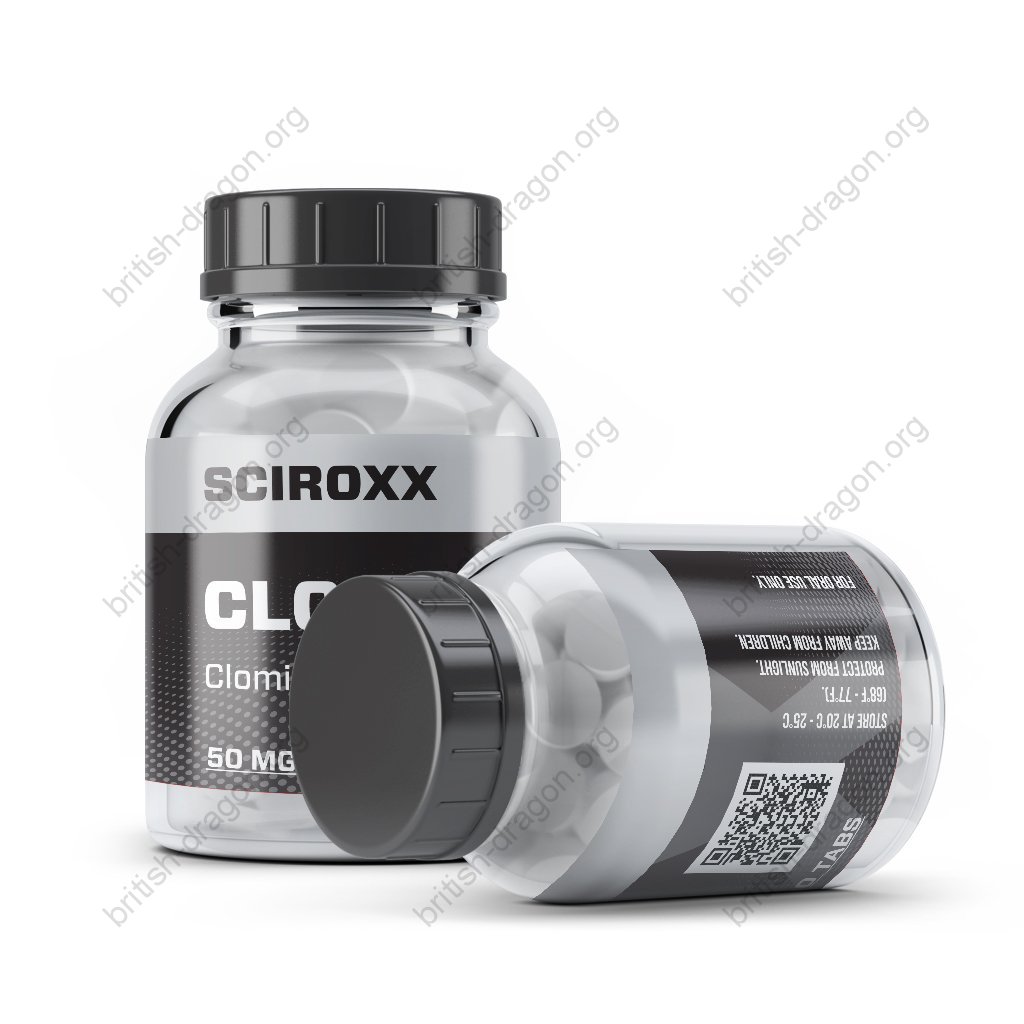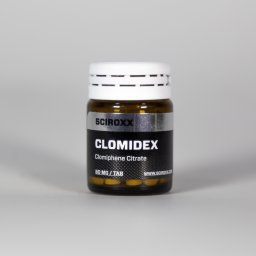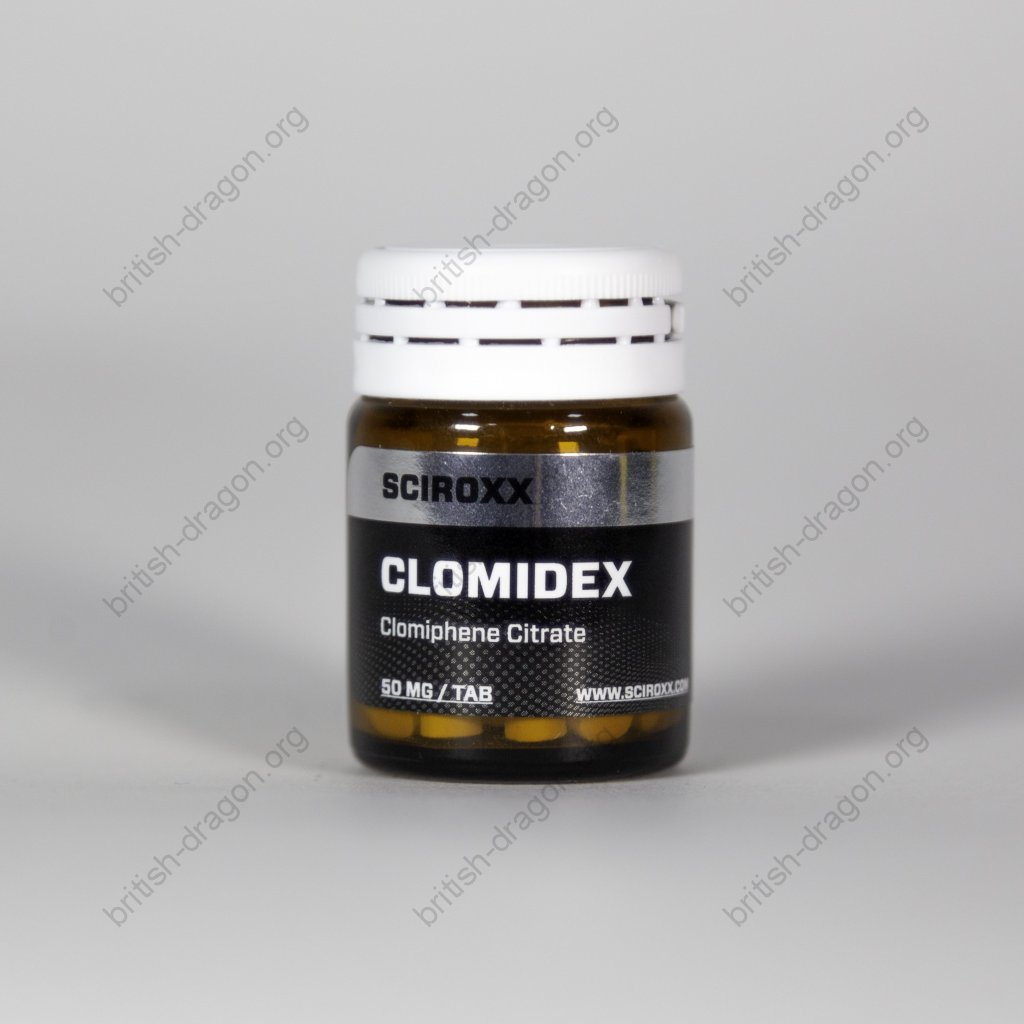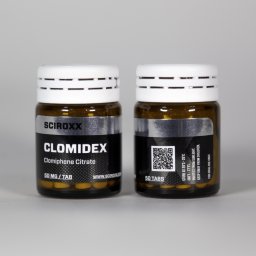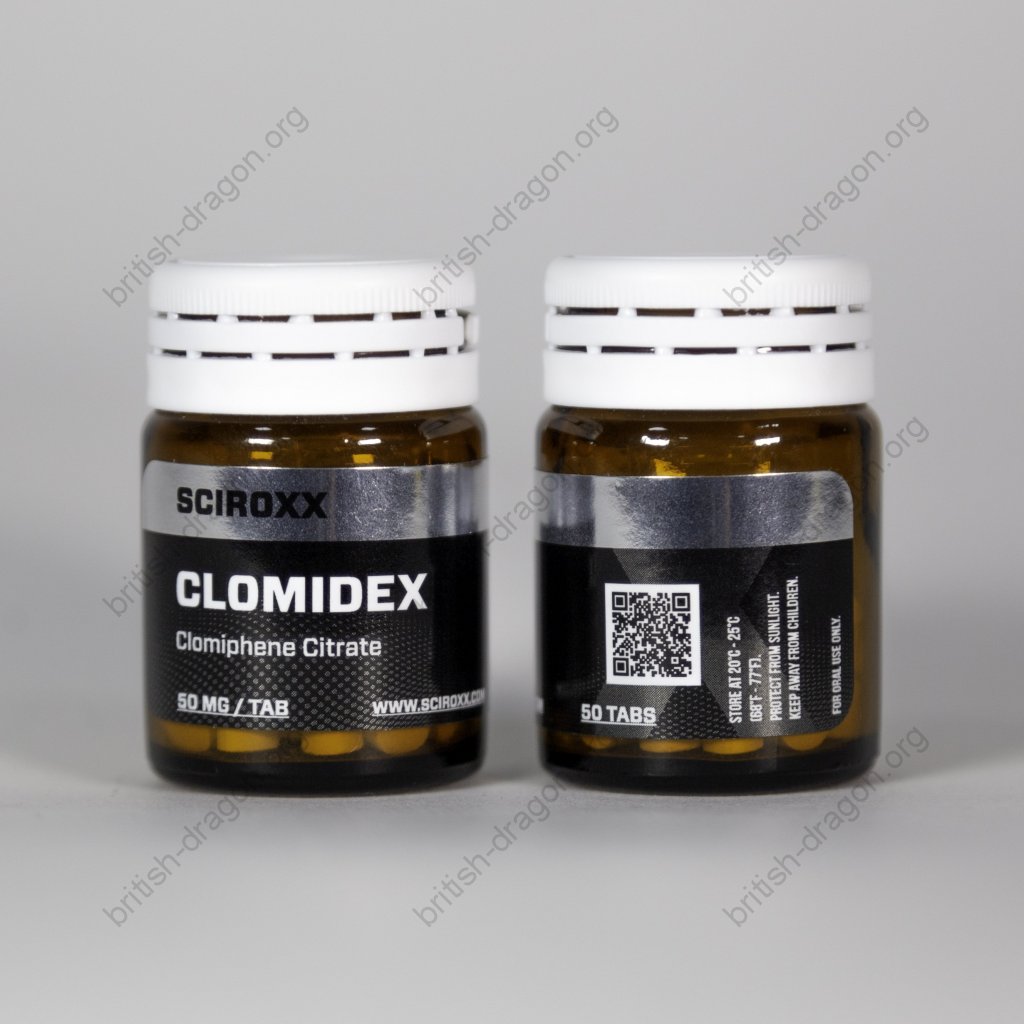 ALL PRODUCTS
Clomidex
For Oral Administration
Composition: Clomiphene Citrate
Dosage: 50 mg/tablet
Unit: 50 Tablets
Manufactured by Sciroxx
Clomidex Detailed
Name: Clomidex
Other common names and terms: Clostilbergyt, Syphene, Chloramiphene, Clomidex, Fertitone, Clomifene, Fetrop, Pergolime,Clomid, Fertilin, Serofen, Serophene, Tevrol, Nefimol, Dyneric, Fulfyn, Clofert, Clomed, Clominova, Ovitec, Gravosan, Prolifen, Omifin, Fertomid, Genozym, Clomidac, Clomifeni citras, Clomiphene, Ardomon, Clomivid, Clomixyl
Active Life: 5-7 Days
Drug Class: Selective Estrogen Receptor Modulator; Progonadotropin
Detection Time: 4 Months
Chemical Structure: 2-(4-(2-chloro-1,2-diphenylethenyl)phenoxy)-N,N-diethyl-ethanamine
Common Doses: 25-150 mg/day
Blood pressure: No
Acne: No
Water retention: No
Aromatisation: No
Liver toxicity: Very low
Decrease HPTA function: None
While it has been claimed that Clomidex "stimulates" production of LH and therefore of testosterone, in fact Clomidex's activity is achieved not by stimulation of the hypothalamus and pituitary, but by blocking their inhibition by estrogen.
Main Effects
This raise in testosterone should occur slowly but evenly throughout the period of intake. Since an immediate boost in testosterone is often desirable, many prefer to combine Clomidex with HCG (Human Chorionic Gonadotropin) for the first week or two after the steroids have been removed. The kick-start from HCG also helps to restore the normal ability for the testes to respond to endogenous LH, which may be hindered for some time after the cycle is ended due to a prolonged state of inactivity.
Once the HCG is stopped, the user continues treatment with Clomidex alone. HCG should not be used for longer than two or three weeks, though, as the resulting increased testosterone and estrogen levels may again initiate negative feedback inhibition at the hypothalamus. When planning your ancillary drug program, it is also important to remember that injectable steroids can stay active for a long duration. Using ancillary drugs the first week after a long acting injectable like Pentadex has been stopped may prove to be wholly ineffective.
Instead, the athlete should wait for two to three weeks, to a point where androgen levels will be diminishing. Here, the body will be primed and ready to restore testosterone production.
Clomidex Cycle
Male users generally find that a daily intake of 50-100 mg (1-2 tablets) over a four to six-week period will bring testosterone production back to an acceptable level. A very common regime of dosing is; 300 mg/day 1, 100 mg/day for days 2-11, and 50 mg/day for days 12-21.
References
Please log in to write Clomidex review.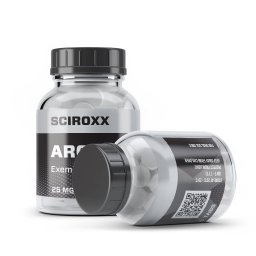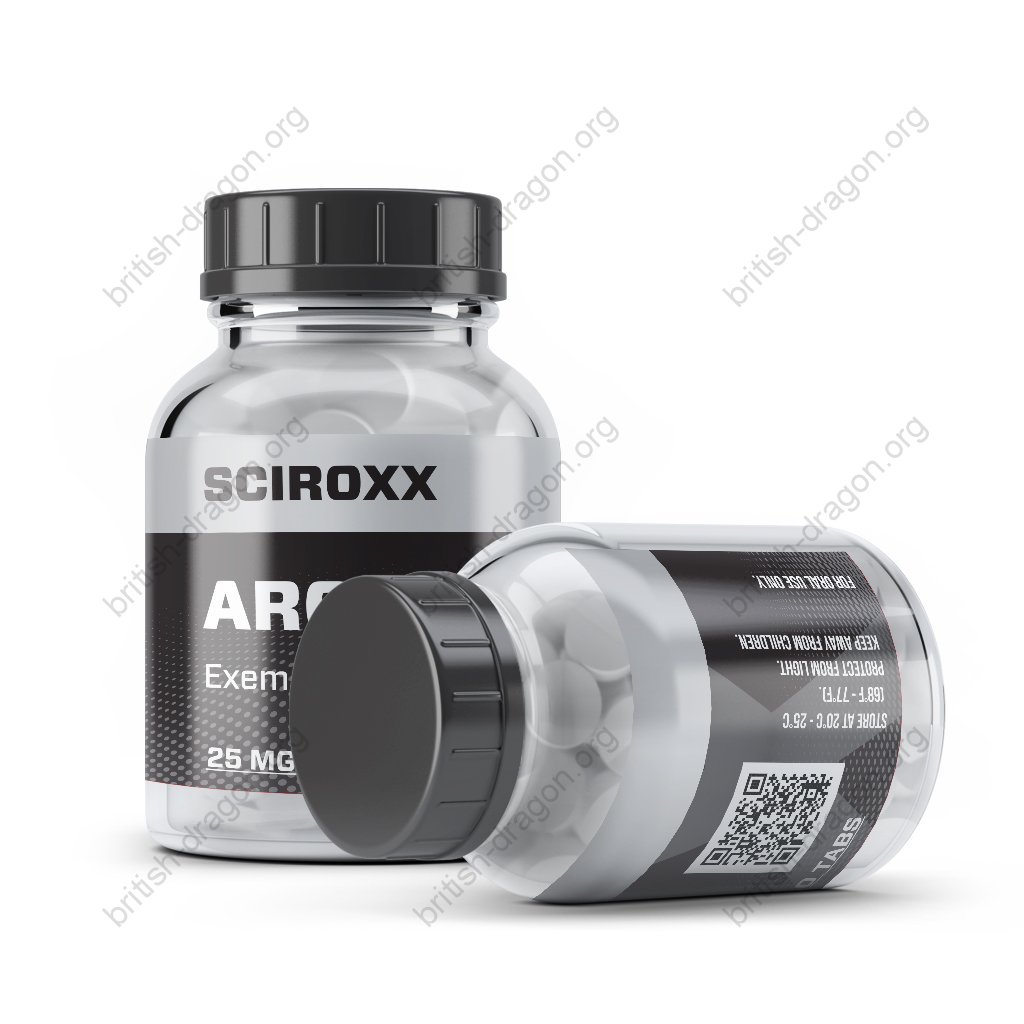 Sciroxx
For Oral Administration
Composition: Exemestane
Dosage: 25 mg/tablet
Unit: 50 Tablets
Manufactured by Sciroxx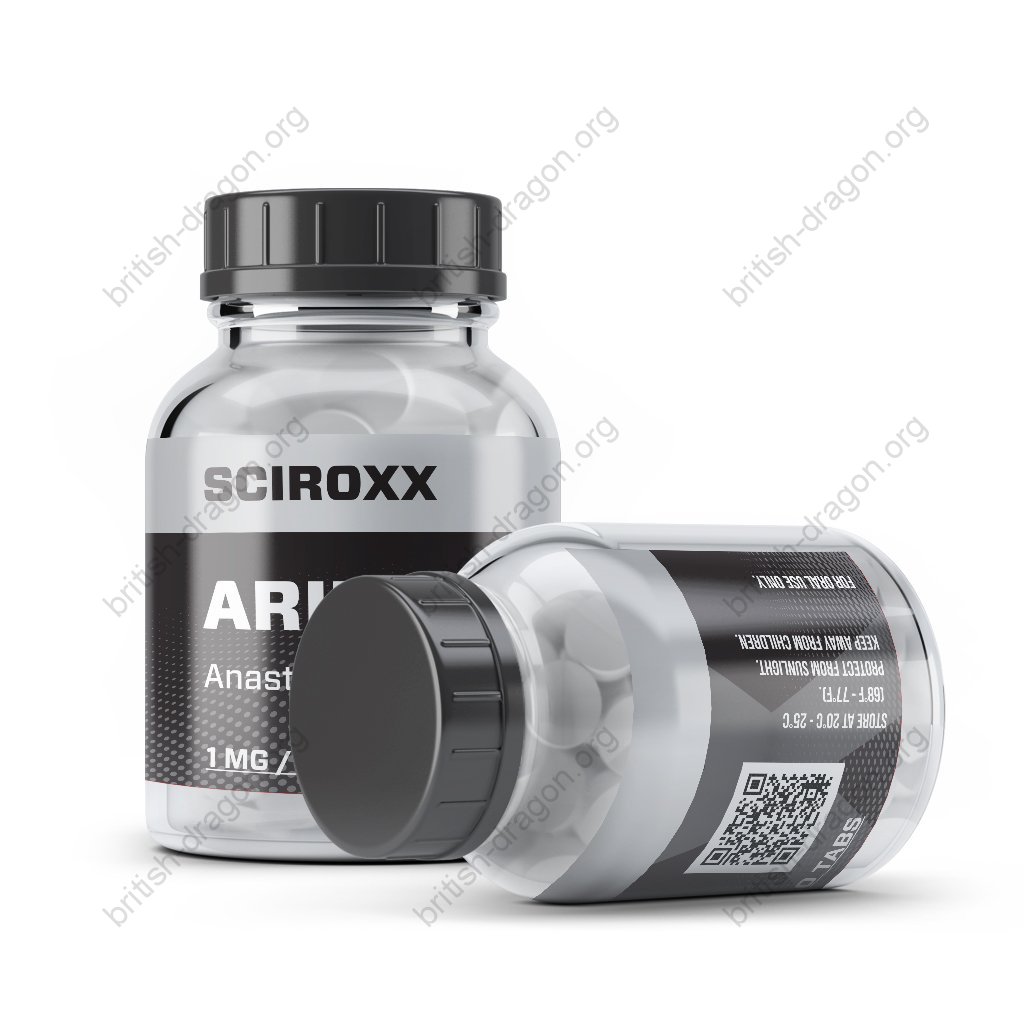 Sciroxx
For Oral Administration
Composition: Anastrozole
Dosage: 1 mg/tablet
Unit: 50 Tablets
Manufactured by Sciroxx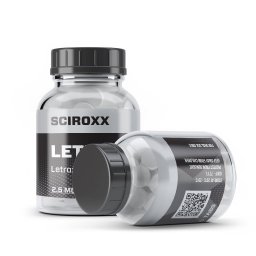 Sciroxx
For Oral Administration
Composition: Letrozole
Dosage: 2.5 mg/tablet
Unit: 50 Tablets
Manufactured by Sciroxx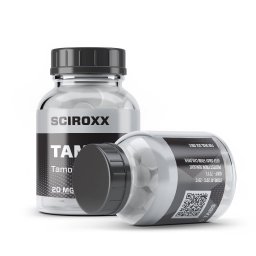 Sciroxx
For Oral Administration
Composition: Tamoxifen Citrate
Dosage: 20 mg/tablet
Unit: 50 Tablets
Manufactured by Sciroxx